2002 Unimog U500NA
$ 115 000,-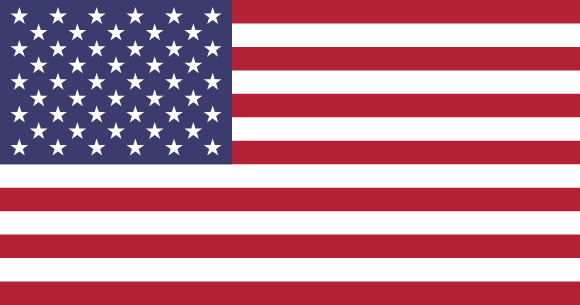 United States
Tularosa, New Mexico
---
Contact Owner
Contact Owner
Complete the form below to send a message to this owner.
Additional Info
| | |
| --- | --- |
| Provider status | Private |
| Phone | 4408238532 |
| Construction year | 2002 |
| Kilometers | 109xxx miles |
| Motor type | 6.4 liter turbo |
| Fuel | Diesel |
| Transmission | Manual transmission |
| Max. speed | 70 mph |
| Brakes | Disc brakes |
| Tires | Michelin 16R20 |
| Tires condition | Excellent |
| Wheelbase in CM | 132" |
| Gross weight | 26,000 lbs |
Features
Fast axles
Hydraulics
Original papers available
Tipper
Tire inflation system
Winch
Description
2002 Unimog U500NA For Sale. Approximately 109XXX miles
Specifications of 2002 Unimog U500NA. Wheel Base 132" with 26,000 lb. GVW model with the following specifications:
Wheels and tires: 16R20 53" Michelin on Hutchinson bead locked wheels
A30 / A31 CTIS
A52 Front diff lock
C88 Chrome vertical exhaust
E44 Jump start SMH connector 12VDC
E45 7 Pin power connection, front
E53 Mobile phone pre-wire
E54 Two way radio pre-wire
E55 AM/FM Radio pre-wire
F43 Webasto diesel heater, cab and engine cooling
G20 Working gears – not listed on build sheet
G50 Transmission oil cooler
H02 Single circuit hydraulic system
H12 Hydraulic system two valves Valve 1 red; Valve 2 green
H43 / H44 Connector at valve 2 [H55] provided for tipping cylinder
H51 Hydraulic connector, rear 2 lines at valve 1 red
H71 Hydraulic connector, front 2 lines at valve 2 green
H59 Separate hydraulic return line, rear
H79 Separate return line, front
J48 Warning light for tip cylinder
L07 Daytime running lights
L47 High mounted headlights
M03 Increased engine output [286 Hp, 811 ft. lbs.]
M37 High output alternator, 270 amps changed to 160Amp
M54 Engine pre-heater, electrical 1500 Watt 110VAC
M55 Fuel water separator with fuel heater
M89 Grid heater at air intake
P27 Platform, tipper body, 8.75′ L x 7.3′ W x 15.8″ H new modified bed
P60 Platform subframe for mounting tipper body
R34 Rims 10″x20″ for 395/85R20 Michelin XZL, CTIS: changed to Hutchinson bead locked
S02 Air suspended driver seat
S10 Air suspended passenger seat
S26 Heated windshield
S39 Power windows
V97 Speed limiter 70 mph
Y31 Tire inflating hose with pressure gauge
Z01 Left hand drive
Z43 Cold weather package
The unit also has a Superwinch Hydraulic 15,000 lb. custom mounted winch.
Modifications:
A) Bed build upgrade:
New tipper bed and integrate tanks for water, diesel, grey water, and black water into the bed itself. Built from 3CR12 as the material. 3CR12 is a very strong grade of stainless steel that is resistant to corrosion, forms well, and welds very well too. The bed was constructed of 2" x 4" x 3mm [0.118"] thick rectangular tubing. The bed was to be 8' wide and 11' long. The first 2' behind the cab would be dedicated to holding the spare wheel, Honda 2000 generator, and water injection system. The bed still tips three ways and has all original sides able to be attached.
The design worked out to be able hold the following:
1) Water: approximately 150 gallons
2) Diesel: approximately 120 gallons, including original 60 gallon tank
3) Black Water: approximately 40 gallons
4) Grey Water: approximately 40 gallons
5) Custom receiver hitch with standard 7 point connected with electric trailer brakes
B) Engine upgrades:
The unit came with the high out put option M03 with increased engine output [286 Hp, 811 ft. lbs.] Upgrades include:
1) The unit has been chipped for an estimated 20% increase in Hp and torque.
2) The engine also has a pre-turbo pyrometer, EGT and Boost gauge integrated into a Snow Performance two stage water/methanol injection system and tank that is approximately 20 gallons.
3) Custom driver-side Griffin Radiator with dual high output dual Spal electric fans
4) Passenger side hydraulic high-speed fan over ride
5) Diesel craft oil spinner centrifuge
C) Cab upgrades:
1) Roof top 12VDC air-conditioning unit
2) Additional speakers
3) 12VDC trickle charger
D) Other upgrades
1) Spare tire holder, with spare tire, on a winch that lowers out
2) Honda EU2000i Generators
3) Dual tool boxes in the bed
4) Pelican Toolbox on the front above the custom winch mount
5) Custom winch mount with 15,000 lb. Hydraulic Superwinch
6) Custom hydraulic jack that lifts from flat in one shot.
7) Radio and antenna for two way communications.
8) Hardwired backup camera.
Summary:
An excellent one of a kind Unimog U500 NA for sale. You can use it as a truck or as the ultimate overland vehicle if you also buy the shelter – see more below: US$115,000 obo
The bad: The hood lining is torn and the windscreen is cracked on the bottom edge – it has been since almost new and never been a problem. The dash cover is glued back on with white RTV, but is perfectly serviceable.
I also have the following for sale:
1) 18' custom deck over aluminum trailer towed behind the Unimog U500NA. 10,000 lb. capacity. Includes tongue mounted toolbox: US$10,000 obo.
2) Custom built military camper shelter that fits on the back of the Unimog U500. It has diesel heat, ac, hot shower, flushing toilet, propane stove, kitchenette, fridge, etc. etc.: US$15,000 obo.
Reason for selling: Since we moved to southern New Mexico and live in the country, we no longer use our beloved U500 as an overlanding vehicle anymore.
For more information please contact:
Chris Cole at (440) 823-8532 or [email protected]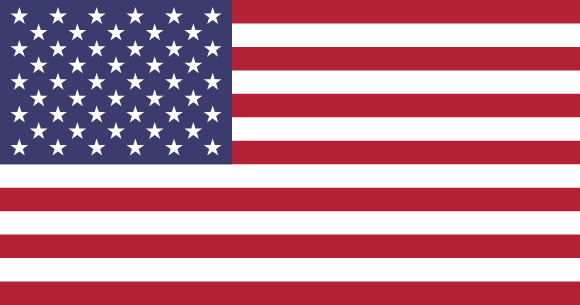 United States
Tularosa, New Mexico
---
Contact Owner
Contact Owner
Complete the form below to send a message to this owner.
Subscribe to our newsletter